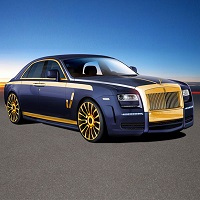 The ownership of a car is definitely a privilege and gives car owners a sense of pride. This method was accepted throughout the past when only the majority of wealthy people worldwide could afford the value of automobiles. However, given the increasing prices of vehicles, many people are unable to buy a new car and choose used cars to address the requirements of their transportation. In this sense, it seems like many people in the larger cities and towns are better off using the car rental facility exactly like car rental in Rajkot.
Like the advent of low-cost flights, which allowed people to fly to every city in the world, car rentals are increasing as individuals are being transported with much less money from one place to another. Now is the time for you to make major use of this service and also save costs.
Affordability:
Car rental protects you from concerns over maintenance and waste of depreciation. When you wouldn't really need a vehicle every other day and always use one of these on specific celebrations, then you can only hire one to relieve you from both the insurance or maintenance burden.
Freedom:
Particularly whenever you travel to remote areas, with hidden treasures like a Mountain Cafe, hiking trails, and incredible waterfalls; you have more freedom to experience if you have a rented car. You can only see attractions and locations in restricted view with several other travelers on a bus or mass transit since there are strict timetables to pursue.
In comparison to traveling by your own vehicle, you can still stop to take in any sight you want and search for hidden beauty spots, more remote and difficult to reach by taxi or bus. You may also establish your own route or select other routes. It is fair to assume, therefore, that riding in a hire car makes you feel more magical and more wonderful. You will always fall in love with getting lost even though things don't go as expected!
Comfort:
Car rental helps you to choose your own exciting ride, don't have to be governed by public transport schedules, it can be a trouble to rush for your bus or subway if your schedule is not pleasant. Renting a car always brings you the freedom to go around; you can groove on the radio along with all the tunes, chat with one another in the frequency you prefer.
Safe & Secure Journey:
The rental services include well-trained drivers who are not only competent to drive but also well aware of the urban roads. The drivers are supervised by the authorities and are licensed with authorized permits. It's calming when you relax and trust the driver for something like a safe and better connection to locations in a strange world.
Final Words:
People will now benefit from the finest and most relaxed car services on a budget basis from car rental in Rajkot. Moreover, most of the car rental suppliers often sell highly satisfied luxury vehicles in a low kilometer range. Internet services make online car rentals easier for people who need easy and inexpensive transport. Car rentals can be conveniently booked as most private car rental companies provide free applications to download to almost any smartphone.