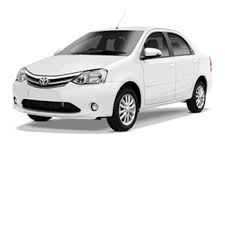 Taxi Rentals are a very convenient service nowadays. It is a service that people look up to while planning for a road trip or a day's trip with friends and family. With the cost of cars soaring high and the need for private cars increasing, taxi rental services and the app cab services have popularised in recent years.
Rental Services in Metropolitan Cities
Rental Services are likely to develop and popularise in metropolitan cities because of the pace of life there is very fast. To keep up with this fast-paced life a vehicular help is very much required and rental services meet this need very easily. There is a lot of Rental services provider all over India and the density of this business is much more in big cities of the country. In these cities, people not only use rental cars for pleasure but also for work purposes.
Rental Services in Small towns and cities
Small towns or the cities that are gradually showing trends of becoming a mega city very soon have also started depending on taxi hiring businesses. The car rental services are not so varied in those places. They have taxi hiring services which is of rudimentary cause. If we take Rajkot as an example then the services of Taxi hire in Rajkot are almost similar to that of other rental services. There are several other small towns which have ensured full ti,e rental services.
The thing to keep in Mind before Renting
The Taxi hire services has a wide base and while choosing a rental taxi one should keep in mind certain points. These are as follows:
1) Since a lot of rental companies are in the market and are renting taxis, one should always take a short market survey of the rental price.
2) Before renting a taxi one should always check the car beforehand so that any damage to the parts may not hinder the trip.
3) The available range of taxis or cabs should be browsed properly.
4) The prices should be analyzed and should be kept in mind that at the end there are no additional charges.
5) Sometimes a survey can bring some exciting offers in hand such as price cuts and free pick up and free drop services.
6) One should check and recheck the reviews on the internet after choosing the Rental Company.
7) The city-based system and offers should be taken into account.
8) Car should be rented as per the requirements.
9) One should always go for a driver who has a good knowledge of the place.
10) After following all these steps, one should take a brief knowledge, judge all other factors, and finally go for rental services.
Rental Services are no more considered a luxury nowadays. It has turned out to be a necessity now in mega cities and now as well as in towns and cities of India. Hence there is a scope that one may often take the wrong decision while choosing one particular rental service. The above-mentioned points are important to understand this business.