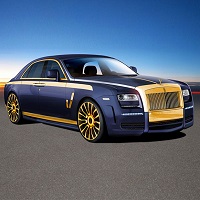 As the population in the country is increasing continuously, so the cars and other vehicles on the roads. This has resulted in the increased traffic on the roads. It takes much longer time for people to reach even the places that are few kilometers apart. The people try to avoid traveling by their own means of transport and prefer the very famous, popular and common method of carpooling.
The sudden increase in demand and usage of public transport is the result of a sudden increase in the traffic on the roads. Especially, the companies that are running any kind of public transport in the metropolitan cities have been earning the sky-high revenues from past few years. Most importantly the companies that are providing the services of car hire or car on rent are among the lists of top industry grosses.
The car rental agency is the one of such kind that helps in providing the people with, automobiles on rent. The vehicles are provided on rent either for few hours or for few days, i.e. generally for the shorter duration of time, which many times increased to a few weeks. These car rental companies usually prefer to serve those people, who urgently need a temporary vehicle for the shorter duration of time and are ready to pay some amount of money as rent to them. People like the travelers, or the ones' who do not own a vehicle of their own are included in this category.
Along with providing the services of the car on rent to people, the companies are also providing the various other services like the insurance of vehicle, global positioning system, a navigation system, entertainment systems, mobile phones, portable wireless fidelity, and much more.
Luxury cars on rent in Rajkot: -
Due to increase in the demand of people for the car services on rent in Rajkot, many start-ups have become successful. Many companies have initiated their own start-ups and are providing the people with an easy to book and pocket-friendly cars on rent.
Numerous companies like that of Ola cabs, Uber cabs, Meru Cabs, etc. have seen a successful establishment of their businesses and also high revenues in past few years.
One of the major concern for these kinds of companies is the safety for the customers, especially those who are traveling late in nights.The cars rental companies in Rajkot must try to use the different kinds of advertisement techniques to promote the sale of their services and to attract more and more customers. They must also try to provide various additional services to the customers and maintain a good level of customer satisfaction.