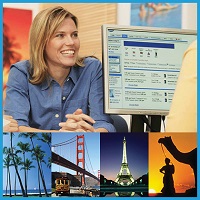 Jamnagar is considered to be the jewel of Gujarat and it is an eminent pearl fishing place. It is the most visited city in western India. Jamnagar is beautiful lakes, a remarkable coastline, and primeval structures. Jamnagar is rich in ancient and natural sites of interest. Jamnagar is known as the world's oil city, and it has India's largest Oil Refining Company, Reliance Industries. Jamnagar is well known for visiting various places such as Dwarka, Sasan Gir, Somnath, and many more.
Jamnagar was formerly known as Nawanagar and it has beautiful architectures of various cultures. Jamnagar went through various transformations under several rulers, and Jamnagar was also known as the brass city of India. The tour operator in Jamnagar is providing exotic tour packages for a lifetime memory. According to a folk tale that Lord Krishna used to stay where the city is situated. Jamnagar has various forts that are maintained even today. There are several accommodation options available in Jamnagar starting from budget to luxurious hotels.
Best time to visit Jamnagar
Jamnagar is considered the pearl of Gujarat, and it is also known for a variety of vegetarian food. The best time to visit Jamnagar is from October to March. During this period the weather is very pleasant, and it is the best time for visiting such places. During summers it is very hot and here winters are cool, so it is considered to be the best time for visiting Jamnagar.
Best Places to visit in Jamnagar
Jamnagar has various places to visit and enjoy the moment for a lifetime. Here are some of the places to visit in Jamnagar such as :
Swaminarayan Temple
Swaminarayan Temple is an outstanding brown marble temple situated in a huge stretching area and it is located 4 km from the city of Jamnagar. The Temple has beautiful gardens and lawns. The temple can be visited between 7:30 pm to 9:00 pm and the entry is free. The best time to visit the temple is morning and evening during aarati. It can be reached easily through any kind of transportation medium.
Marina National Park
Marina National Park was built in the Gulf of Kutch and it was the country's first Marine National Park which is spread over an area of 458 square km. It is considered to be one of the most popular tourist attractions in Jamnagar. In this Marine park variety of water, creatures are found such as jellyfishes, sea horses, giant sea anemones, octopus, starfish, Portuguese man of war, and pearl oysters.
Lakhota Lake
Lakhota Lake is situated in the middle of the city of Jamnagar. The lake is situated alongside the palace and this palace was built by the King of Navanagar, in the 19-century. The lake serves as a major amusement place for the locals as well as the tourists. The most visited hours for the lake are during the early morning and in the evening.
So if you want to enjoy the place and want to visit a wildlife sanctuary you can enjoy Jamnagar with exotic places such as Be Dwarka, Harsiddhi Temple, Aradhana Dham, and many more. So you can book Tour Operator In Jamnagar and visit various places in and around Jamnagar.