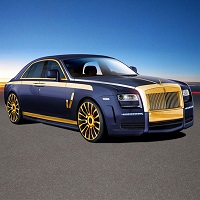 Jamnagar is a large city in the state of Gujarat in India. It is a hub of various industries like oil refineries, brass, bauxite mines, and much more. In fact, big fishes like Essar Oil and Reliance Industries have set up their massive oil refineries in this city of Gujarat. The city has numerous educational institutes like colleges, schools, and universities related to various fields like commerce, arts, medical, engineering, and much more. Jamnagar is well-connected by road and railways. It has an airport too from which direct flights to Mumbai run on a daily basis.
A brief about car rental service
In order to reach different places in this city like a tourist spot, shopping mall, hotel, office, college, hospital, etc. a car can be conveniently hired from a provider of car rental services. These service providers offer their car by charging a tariff on hourly or per day basis. They are well-equipped with various types of cars like hatchbacks, sedans, SUVs, MUVs, coaches, and much more, to meet the variegated requirements of the clients. When a group of people has to travel to a certain place, an SUV or MUV is generally preferred for rent.
There are various advantages of availing a car rental service in Jamnagar. These are as follows-
While on a vacation in Jamnagar, it is highly preferable to explore the city by hiring a car on a rental basis. These services providers are well-versed with the complicated routes and other aspects of the city and can make the travel experience worthwhile.
When a group of office colleagues, friends, etc. opt for a car on a rental basis for visiting a place, office, etc., the cost of travel per head is highly reduced as the group shares the travel expense. Thus, it is a highly cost-effective option.
It avoids the wear and tear of your personal car, thereby reducing the maintenance and repair cost.
As these cars are driven by a driver, one does not have to get into the hassle of driving in today's jammed traffic conditions.
These service providers even keep certain luxurious cars with them which can be hired for a special occasion like special dinners, pick up of a foreign delegate, and much more.
The providers of car rental services should offer fair deals and well-maintained vehicles to their clients in order to sustain for a long time in the market. Thus, we can conclude that it is highly commendable to get a car on a rental basis when traveling within the city of Jamnagar.