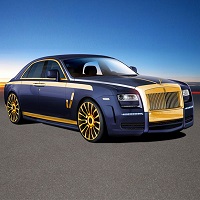 Rajkot, the earlier capital of Saurashtra, is an important business hub and an evolving tourism destination as well. Being situated on the banks of the rivers Nyari and Aji, this place holds a glorious historical past surrounding the life of Mahatma Gandhi. Various tourists of different interests come here for official or sightseeing tours throughout the year. And, to roam here and there within or outside the city, who are new to the city often prefer various local private cab service providers for a secure taxi hire in Rajkot.

What are the benefits of hiring car rental services in Rajkot?

Whether you are on an official tour or a private trip, most of you carry various gadgets with you including laptop, smartphone, smart watch, etc. With a little search over the internet you can quickly find a car rental service provider in Rajkot. And set out for a safe city tour.

Renting a taxi can offer you many benefits on an entirely new place, such as

• Door to door pickup & drop
Door to door pickup and they drop too. A taxi hire in Rajkot offers its clients free pickup and drop services at any locations within and surrounding the city. This is a plus for the tourists as they are unaware of the streets and places of Rajkot and a professional driver helps them to reach any places here in a stress-free manner.

• Expert drivers
The taxi service providers offer comfortable, spacious and branded cabs to their clients. Also, the drivers they provide are experienced of the roads and traffic rules of Rajkot. This allows the passengers to seat comfortably and relax, as the professional chauffeur will safely and smoothly drive you to your destination in the quickest manner.

• Zero-liability
Best car rental service providers in the city will offer you zero-liability, i.e. you do not have to worry about the accidental charges while travelling. The rental company will bear the charges and the chauffeur will be responsible for that.

• Free guides
Hiring a taxi service in Rajkot you receive free guides as the experienced chauffeurs will guide you through the best places to visit, having lunch and souvenir shopping too. In fact, they will assist you in every aspect of your journey through the car.

• Easy booking
Booking or hiring a cab service in Rajkot is easy. Not internet has made our life easier and smoother. Booking a taxi online is a few clicks' job.

How to hire a car/ taxi in Rajkot?

• Through online portal – just make a search over internet and when you find the name or address of the car rental service provider, go to their website. Enter travel date, pickup and drop locations, pay online, and you are done.

• Call center – they have call center numbers too. Call them and talk to the customer service provider and plan your travel.

• Mobile app – every popular rental provider offers a mobile app for their company. It makes travellers to easily book their taxi hire services.

So, choose any mode of booking as per convenience and enjoy visiting Rajkot!
This entry was posted on July, 13, 2020 at 18 : 40 pm and is filed under Taxi Cab Provider. You can follow any responses to this entry through the RSS 2.0 feed. You can leave a response from your own site.