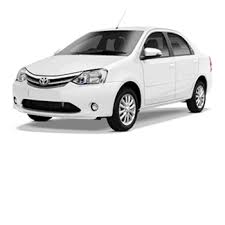 Whenever you visit a new city, you happen to rely on the can service for all kinds of transportation. However, cab service is not only for the people who are new in the city, but also for the people who live in the city. If you want to go for a weekend gateway with your family or friends you can book a cab. But to book a cab you need to consider few things and here you are going to get an idea of it.
Factors to Consider
Reputed Car Renting Service
While you are opting for a Cab Rental in Jamnagar you need to look for a reputed service agency. You need to check whether they are approved by the state authority.
Responsive
A cab renting service has to be responsive in terms of receiving calls and solving any kind issue related to the service.
Availability
A service has to be available round the clock so that you can get to book a can anytime of the day. If you are planning for a long drive you might set out at the dawn. If the agency is not available at that hour it is not worthy to go for.
Experienced Driver
You need to look for a Cab Rental In Jamnagar that offers experienced driver. You need a driver who knows the city and the neighbouring area, and has an experience in driving on high ways. Besides that, the person has to be trust-worthy and friendly at the same time.
Affordability
You need to have an idea about the market rate of renting a car. There are many ways through which a service can charge money. You need to have an idea of the methods through which they calculate the rent. And you need to select a service that follows at least one of the methods correctly.
Benefits of a Cab Rental Service
In this present era the amiability of transport service has become much easier. And that is the reason finding a cab is easier than before. All you need to do is to consider the above-mentioned factors to find an appropriate service. Because of this easy availability you do not own a car. You can book a cab instantly for an impromptu road trip.
Booking cab for a long drive is safer as well because the agency provides experienced driver who is habituated driving on highways. Not everyone can drive on the highways. So, for a safe and comfortable road trip booking cab is the best option.
Lastly, few more things you need to take into consideration after booking the cab. You need to ask for a car that is in good condition. You need to check the exterior as well as interior of the car before the agency owner. Apart from that you also need ask to see the driver's license to check their identity and validity of the license. If you follow these little things you will have the best experience with cab rental service.