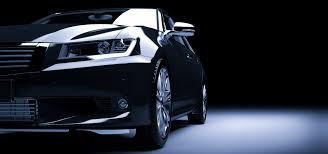 Under the cab services, a vehicle is hired for visiting a place. The vehicle is accompanied by a driver and the one who hires the cab has to pay the taxi fare. The fare charged by the provider of cab service can differ on the basis of the distance to be traveled. The city of Jamnagar has numerous cab service providers, who offer all types of cars like hatchbacks, sedans, SUVs, MUVs, etc. as taxis.
Jamnagar is a large populated city in the state of Gujarat in India. It is an abode for various corporate offices, oil refineries, factories, educational institutes, hotels, hospitals, and much more. Cab services make the job of reaching a place highly simplified. As a person calls a cab via online or SMS or phone calls, the cab reached his place of arrival at the defined time. Punctuality is the basic principle on which the cab service providers operate.
Following are the benefits of using a cab service-
v 24/7 Service
The cabs can be called at any time of the day, as these services are functional 24 hrs for all 7 days of the week. The convenience offered by hiring a cab is just a call away. Cabs are functional even of holidays and festivals. As you call a cab and provide your details regarding locations etc., it reaches your current locations and makes to travel to your desired location.
v Economical
The cab services are considered as highly cost-effective, as you get a driver and a vehicle to take you to the desired destination just by paying a mere fare. The fares charged by the cab service providers are highly reasonable with regard to the convenience and comfort provided by them.
v Saves Time
Hiring a cab helps in saving a lot of time. The cab drivers reach to the location of their customer either before or on-time so as to avoid the unnecessary wastage of their time. Different types of public transports like metros, busses, etc. require the boarder to get into the trouble of reaching to their stop or station and wait for the vehicle. But in the case of cabs, the vehicle reaches your exact location without making you wait. The cabs reach in a few minutes after a call is made by the customer. This saves a lot of time and energy.
v Professional drivers
The cabs are driven by trained drivers, who are well-versed with the complicated routes of the city. They are highly familiar with the traffic conditions and patterns of the various road of the city in which they operate. The assurance and promptness offered by them are matchless.
Thus, we can conclude that hiring a cab when in Jamnagar is a highly advantageous option than opting for other means of transports.